The holiday season is dripping with cheer, draped in lights, and marked by merry festivities. For many, it's the warmest and happiest time of the year. But for others, the holiday season can make them feel isolated and overwhelmed. 
The holiday blues are a real problem. 
Depression around the holidays is an issue that many Americans must deal with—often on their own. But that doesn't have to be the case. Want to know how to beat the holiday blues? Let's discuss. 
What Are the Holiday Blues? 
If you have ever felt down during the holidays, know that you're not alone. Approximately 14% of Americans experience the holiday blues, also known as "seasonal affective disorder."
Typically, this is the result of two things: 
The days becoming shorter and darker

The cheery festivities being a reminder of loss or isolation  
Many who deal with the holiday blues are missing past holidays. The happy memories and traditions are a reminder of simpler more carefree times, surrounded by friends and loved ones. As a result, many get stuck comparing the past to the present, and are left feeling dissatisfied for whatever reason—be it loss, isolation, anxiety, or money problems.  
How Do The Holidays Affect Mental Health? 
For most who experience them, the holiday blues are a temporary and mild bout of depression. When left unaddressed, the issue can worsen. Knowing this, it's important that you're aware of the symptoms: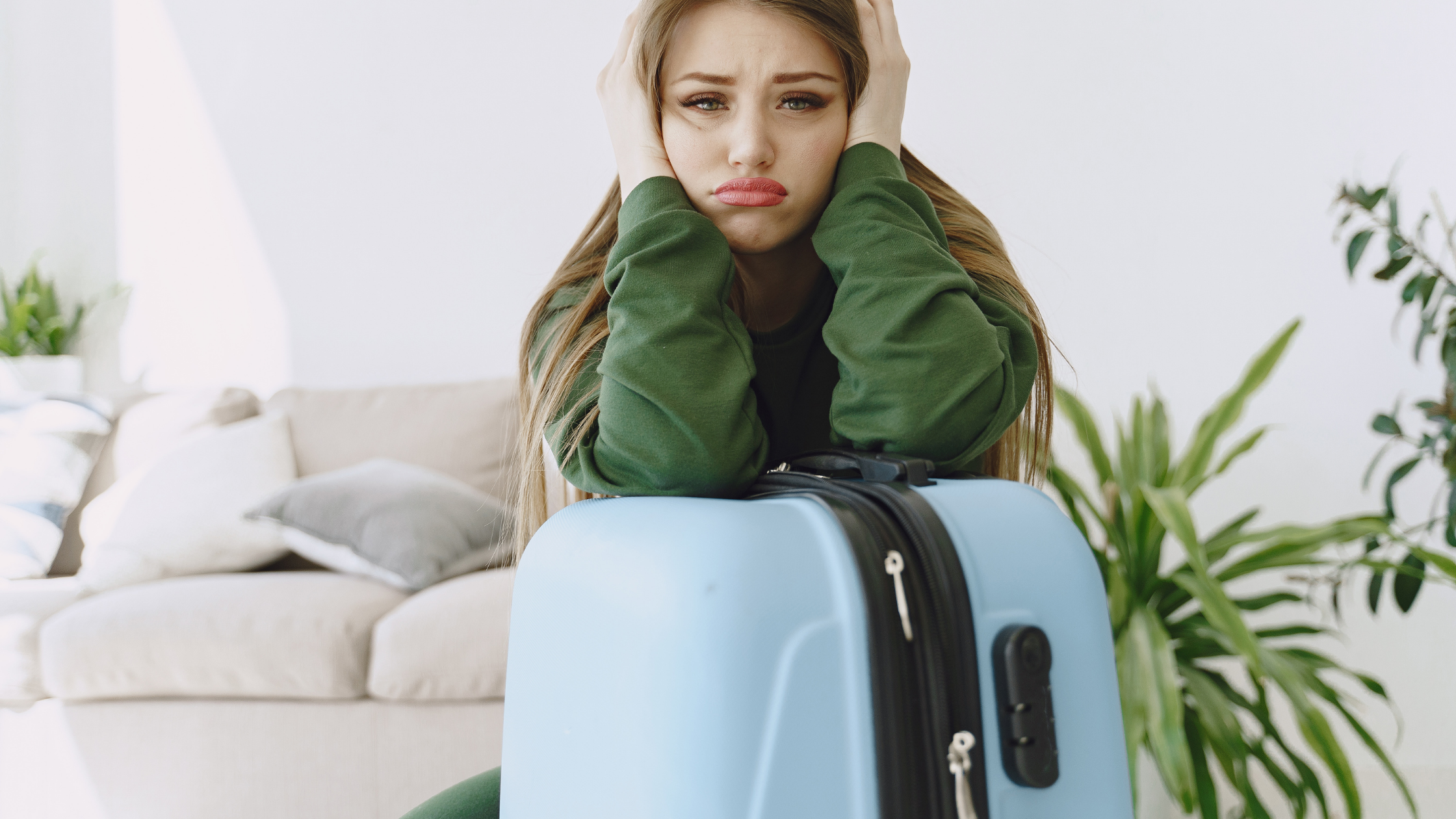 Sadness that won't lift

Loss of interest or pleasure in doing things

Lack of appetite

Significant weight loss or gain

Crying

Feeling restless 

Feeling worthless, helpless, or guilty

Fatigue

Difficulty concentrating
People who deal with this issue, often develop stress responses, like: 
Headaches

Excessive drinking

Over-eating

Insomnia

Oversleeping 
People Who Are Impacted Most
Although the holiday blues can hit anyone, some people are more vulnerable than others: 
The elderly

– Holiday depression in the elderly is very commonplace, seeing as this time of the year may be a reminder of time's passing and the loss of the dearly beloved. Especially this year, seniors may be feeling more isolated and alone than ever. 

Those dealing with loss

– Every year, there are people who are experiencing their first holiday season without a cherished loved one. Maybe it's a mom, a dad, a sibling, or a spouse. Regardless, their absence is particularly felt during the holidays. 

Those who are isolated

– With COVID, isolation is a bigger problem than ever before. After a year of forced isolation, a time that's usually spent with friends and family is now limited.
How To Beat the Holiday Blues?  
Here are a few tips for beating the holiday blues: 
Limit your alcohol consumption

– All too often, people turn to drugs and alcohol as a temporary salve. Drinking to excess can amplify the negative feelings you're already experiencing. 

Exercise regularly

– Don't let the cold and dark days keep you down. Instead, get your heart pumping and muscles aching by regularly working out—whether via home workout, a thirty minute walk, or another physical activity. When you exercise, it helps your

body produce endorphins

, which actively work to stave off depression.

Soothe your soul

– Maybe what you're feeling isn't as much mental or physical crisis, so much as a spiritual one. If your spirit needs succor, there are plenty of faith services for a variety of religions that can be found online.

Ditch the TV

– Although you may be tempted to Netflix binge from your bed or couch, doing so isn't the ideal way to lift your holiday blues. Instead, pick up a hobby, play a game, or read a book. Stretch yourself beyond the easy distraction of the television.    

Connect with friends and family (safely, of course)

– This holiday season will likely be very different from those previous ones. Seeing as there will be fewer parties and limited gatherings, connect with friends and family in new ways. While there's always Zoom parties, consider spending socially distanced time with others outside.  

Give back

– Again, this may be limited (or at least different) this year, but look for ways you can give back to others in your circle or community. Helping others is a great way to lift your mood and remind yourself how good you have it, even when it might not feel that way. Reach out to local nonprofits to see if there's safe opportunities to volunteer. 
Beating the Holiday Blues
If you're feeling blue this year, know that you're not alone. It's an all too common experience that many suffer silently by themselves. 
Instead of staying in this state, try your best to be proactive. Engage where you can, how you can. Speak to someone about what you're feeling and thinking. Together, you can fend off the holiday blues. 
Sources 
NCBI. Seasonal Affective Disorder. https://www.ncbi.nlm.nih.gov/pmc/articles/PMC2686645/
Web MD. Holiday Depression. https://www.webmd.com/depression/holiday-depression-stress#1
CNN. Why endorphins (and exercise) make you happy. https://www.cnn.com/2016/01/13/health/endorphins-exercise-cause-happiness/index.html