What is Supported Living for Adults?
For some adults, living independently isn't always possible. In fact, 12 million Americans need some level of long-term care, due to living with a chronic disability or mental illness. Fortunately, supportive living communities offer these adults a safe place to live where they can receive all the assistance they need on-site.
In this article, we'll explain everything you need to know about supportive living communities.
What Does Supported Living for Adults Offer?
Supportive living communities offer adults living with disabilities and mental illnesses a supportive environment to live and thrive, with plenty of helpful resources at their disposal.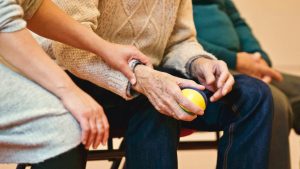 Some of these supportive living services include: 
Daily Assistance

– Some people need help with bathing, dressing, cooking, housekeeping, transportation, and other daily activities. At a supported living community, they'll receive all of this assistance from a nurturing team of staff members.

Skill-Building Workshops

– Adults living with disabilities or mental illnesses can often benefit from communication classes, money management courses, and other skill-building workshops. By building up these skills, residents can flourish and reach new levels of personal independence. 

Health and Mental Health Services

– Depending on the disability or mental illness that a resident is living with, they may need daily support from healthcare professionals. Fortunately, these communities have adult mental health residential care professionals on-site.

Case Management Services

–

Case managers

match residents with the resources they need to improve their quality of life. For example, a case manager can help a resident find a new job or locate a valuable treatment program. With this individualized support, residents can work towards achieving their goals and make meaningful progress.

Community

– Living with a disability or a mental illness can feel isolating at times. Fortunately, supportive living communities bring people together and offer them a valuable sense of community.
As you can see, supportive living communities offer residents an exceptional level of support, enabling them to live a fulfilling life.
What is Residential Care for Adults?
Residential care for adults encompasses any caretaking that's given to people in their home or living community. Supported living communities are just one example of residential care for adults. 
Two other types include:
1. Independent Living Communities
Independent living communities are residential communities for adults who need a little support, but slightly less than their supportive living counterparts. These communities feature private rooms and apartments, amenities, and many other benefits, including:
Organized social activities

Access to housekeeping services

On-site dining options

Transportation services
Unlike supportive living communities, independent living communities don't have around-the-clock healthcare staff on-site. However, they're often located close to medical care facilities for ease of access. 
Due to this difference, these communities are usually more affordable. They're a great option for adults who need some support, but not as much as a supportive living community offers.
2. Home Care
The other type of residential care for adults is called home care. With home care, adults in need of support don't have to move to a new community. Instead, they receive all of their support and medical care from the comfort of their own home.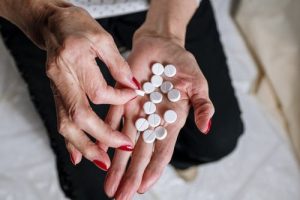 For example, they may have a caretaker come each day to help with:
Bathing

Dressing

Cooking

Housekeeping

Taking medications

Attending medical appointments
Home care offers a lot of privacy, but it doesn't come with the benefits of a community. It also can be much more expensive than supportive living communities. However, home care is a wonderful option for people who prefer the familiarity of their own home.
Supportive Living Solutions in San Diego
As you can see, supported living services offer adults living with disabilities or mental illnesses the support they need to live a safe and meaningful life. 
If you or a loved one are seeking these services in the San Diego area, the Volunteers of America South West offer two supportive living communities that you should check out:
Carlton G. Luhman Center for Supportive Living

– Located in downtown El Cajon, this residential community is conveniently located by shops, restaurants, parks, public transportation, and the community center. It offers each resident a comfortable semi-private room, around-the-clock staff support, case management, and on-site health and mental health services. 

Troy Center for Supportive Living

– Positioned conveniently within a quiet part of Spring Valley, this adult residential care facility is a peaceful place with supportive staff, great food, and a wide range of workshops that promote skill-building. Each apartment unit is comfortable and semi-private. It also has 24/7 healthcare, mental health services, and case management resources. 
To learn more about either of these San Diego supportive living communities, reach out to a VOASW team member today.