Not everyone has the chance to save up a small fortune before they retire. Many seniors live on fixed incomes, funded by Social Security. Unfortunately, this income isn't always enough to cover their housing expenses.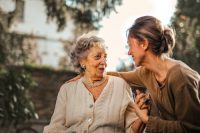 Nearly 30% of senior renters spend more than half of their entire monthly income on housing expenses alone. For low-income seniors, it can be hard to find housing that fits within their budget. 
Fortunately, the government and many nonprofit organizations have created low-income senior housing assistance programs. In this article, we'll review a few of these options. 
Low-Income Senior Housing Options
Here are five different low-income senior housing programs:
1. Section 8 Housing Choice Voucher Program
The Housing Choice Voucher program, also known as "Section 8," is an affordable housing program developed and funded by the Department of Housing and Urban Development (HUD). Over 600,000 seniors currently take advantage of this affordable housing program. 
Here's how it works:
Eligible seniors find a privately-owned house, apartment, townhouse, or condo to rent.

They schedule an inspection with their local Public Housing Authority to make sure the unit meets the program's requirements

Rather than paying the rent and utilities on their own, eligible seniors only have to pay up to 30% of their monthly income. The rest of the housing expenses are covered by HUD Housing Choice vouchers. 
Rules For Qualifying Low Income Senior Housing
To qualify for this program, seniors must meet certain income limitations. Even if they qualify, they may be put on a waiting list, due to the program's popularity.
2. Section 202 Supportive Housing for the Elderly Program
Another affordable housing program offered by HUD is Section 202 Supportive Housing for the Elderly. This program gives loans and rent subsidies to nonprofit organizations. These organizations then use this funding to run affordable supportive living communities for seniors.
The homes in these communities are often outfitted with seniors' needs in mind. For example, some units feature grab bars and wheelchair ramps to enhance their safety. These communities also offer seniors on-site support, including help with:
Cooking

Housekeeping

Bathing

Dressing

Transportation

Counseling
To qualify for this housing program, seniors must be 62 years or older and meet income limitations.
3. Low-Income Housing Tax Credit (LIHTC) Program
Affordable housing is also offered through HUD's LIHTC program. With this program, housing developers and investors receive tax credits in exchange for developing low-income housing. 
While LIHTC low-income housing is available to many different demographics of people, some properties are designated as "seniors-only." These communities only accept applicants who are over the age of 55 or 62, depending on the community.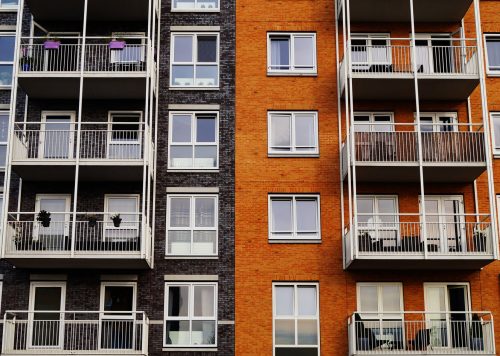 As with the other HUD housing programs, seniors must also meet income limitations to qualify. 
4. Public Housing Programs
Public housing programs are run by a city's local public housing agency. These programs create affordable apartment homes for low-income individuals, including seniors. In these apartments, all rent and utility expenses are capped at 30% of a person's monthly income. 
Currently, 31% of public housing residents are seniors. Public housing allows these seniors to stay in their local communities, rather than moving away to an area with cheaper rent. 
To apply, simply contact your local public housing agency. 
5. Cooperative Senior Housing Programs
So far, all of the programs we've discussed are funded by the government, but there are many privately-funded housing programs too. Cooperative senior housing is one example. 
There are currently 125 senior co-ops nationwide. In these cooperatives, seniors enjoy cheaper rent if they help out with the apartment complex's management. For example, they can: 
Answer phones at the front desk

Clean community spaces

Oversee the building's maintenance
This contribution reduces the apartment's overall administration costs. As a result, seniors get to enjoy lower rent than they would elsewhere. Cooperative senior housing is a good fit for seniors who are willing and able to do some chores and don't require much day-to-day assistance. 
VOASW: Affordable Senior Housing San Diego
If you're looking for a senior housing assistance program in Riverside County, Cambridge Gardens Senior Housing may be the perfect option for you. 
This apartment community offers many amenities, including a recreation room, a laundry room, group exercise classes, reserved parking, and even a community garden. All units are ADA compliant and single-story. The community is conveniently located by: 
Public transportation

Grocery stores

Shops

Post offices

Libraries

Parks
Best of all, Cambridge Gardens is a friendly community. Residents enjoy plenty of opportunities to socialize and participate in activities, workshops, celebrations, and other fun events. To learn more about Cambridge Gardens Senior Housing, reach out to a VOASW team member today.