There's no doubt social distancing is good for everyone. It's keeping you safe and those around you. Not to mention how it's slowing down the spread of the coronavirus. 
Now, we know living in isolation can get to your head sometimes and is no less than a challenge otherwise, but that's just the cost of doing the right thing. Or is it? 
The truth is, social distancing doesn't have to mean social isolation. With the help of technology and the love of those around you, keeping your mind engaged and healthy is doable from the comfort of your home. 
To help you do that, we've gathered a list of five indoor activities so fun they'll leave your grandkids feeling jealous. So let's not waste any time and let's dive right in. 
1. Hop on a Video Call
Video calls are just as effective at stimulating your brain and helping you feel a connection as hanging out in person. All you need is to grab a smartphone or a laptop, install an app of your choice, and then dial up your loved ones. Not sure what app to choose? That's ok, Good Housekeeping has your back with a list of the Best Video Chat Apps.
Apart from catching up with them and have a joyful chat, there's a lot you can do to make things interesting. Let's continue with our list for ideas.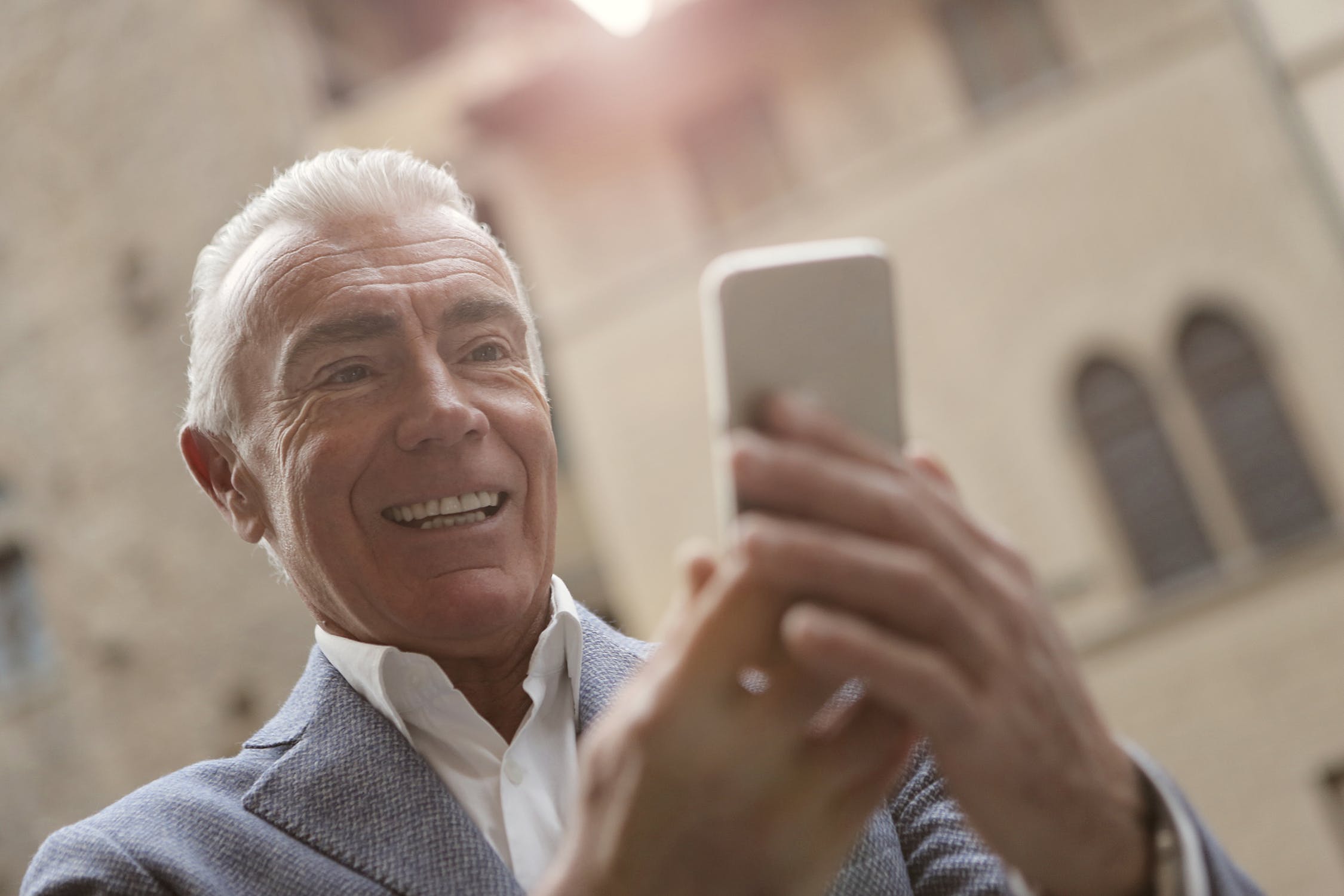 2. Host Weekly Dinner Parties
We'll admit it. Dinner parties over a video call are not as warm and cozy as the real thing. But when you're deep into isolation in the middle of a pandemic, long-distance dinner parties taste just as well. 
You can schedule everything by emailing an invitation to your friends and family. When the date arrives, put everyone on a group video call using Zoom, Skype, or any other app of your choice. 
Obviously you won't be able to share any food. So just pretend that it's a part of social distancing. Or you could get the same brand of wine for everyone and call it a family reunion. The choice is yours.
3. Have a Movie Night
There's only so much catching up you can do before things start to slow down. That's where a virtual movie night can save the day (or night if you will). All you need is to invite everyone on a Zoom group call and watch on Netflix together. 
Now, there is one problem. Netflix doesn't let multiple accounts watch content together in sync. But there is a simple workaround. Once everyone is on the Zoom call, you can load up the movie on your computer and share your screen with everyone else. And yes, this means you'll be the DJ of this party. 
You don't have to limit your content to movies either. Live music concerts, video games, poker, and trivia contests — the options are limited only by your imagination. 
4. Take a Trip Around the World
Last but not least is virtual trips. Using Google Earth on your phone, you can take a digital trip to any place on the planet. 
So whether you're craving the chilly igloos of Canada's arctic or the warm showers of the rain forests, everything is just a tap and a swipe away. 
To take your experience to the next level, consider getting a virtual reality headset and step right into the land of your dreams. If you've never tried VR before, you're in for an experience of a lifetime. 
The best part is, you don't have to limit your experiences to new places only. What do we mean by that? There's nothing stopping you from going back to your childhood home or the resort where you spent your honeymoon. 
As long as it's on planet earth, you're likely to find it on Google Earth. 
5. Learn Something New
We know we said this will be a list of fun activities only, but right now is the best time to invest in yourself and learn new things. You could take online classes on writing fiction, crafting poetry, painting, cooking, gardening, and pretty much any other hobby out there. 
The key here is to go for something you've always wanted to try, but somehow managed to avoid. As long as you're passionate about it, fun is sure to follow. 
With that, our list has come to its conclusion. We know these times are tough. But with the help of technology and your loved ones, you can practice social distancing and keep your spirits high at the same time.